The house where the singer Elis Regina lived in the 1970s, with its 350 square meters, is now available for rent! An incredible and unique experience awaits fans and admirers of the eternal "Pimentinha" (little pepper).
Elis Regina's memorable house holds significant memories and even controversies. It was in this space that the singer married Ronaldo Bôscoli, where the couple's first child was born, and, according to the biography "Elis Regina: nothing will be the same again," it was the stage for many compositions and recordings of the artist.
+ What is considered the largest mansion in Brazil? Find out!
Now, the house located in front of São Conrado Beach, a postcard view of Rio de Janeiro, is available on the Airbnb platform to the delight of fans. For those who want to experience this unique opportunity, a daily rate of R$ 4,476 is required.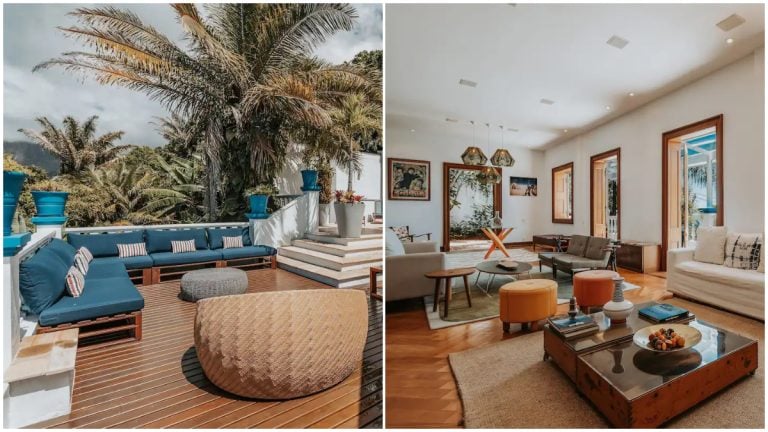 The three-story mansion was acquired by a French couple in 2011, and they lived there for a while. The property maintains the same structure as when the singer lived there. There are three bedrooms that provide access to the pool, as well as the main suite located on the terrace.
The decoration has been carefully planned, and according to the Airbnb page, many objects that reference Elis Regina, such as records and paintings, have been preserved in the house's spaces.
Stay updated on news through our Facebook page!