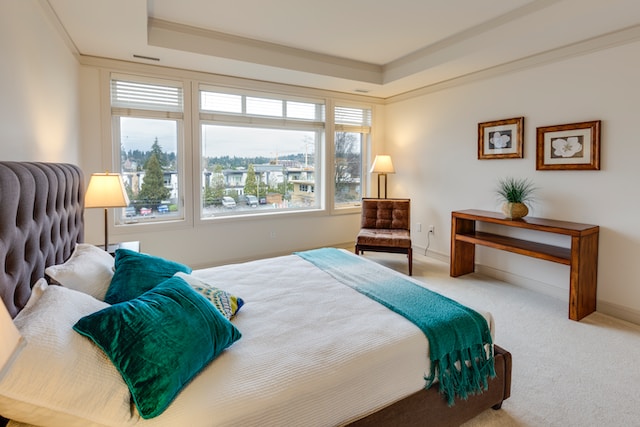 Photo: Unsplash
The art of creating a guest room that is beautiful and inviting is an exciting challenge that combines creativity, functionality, and the desire to provide your guests with an unforgettable stay. It's a space where style and comfort come together to create an atmosphere where guests feel welcome and relaxed.
In this guide, we will explore five valuable tips from interior design experts to transform your guest room into an enchanting retreat where aesthetics meet warm hospitality.
+ The Challenge of Corner Cabinets: 6 Ways to Deal with Them
From soft colors to functional furniture, from high-quality bedding to decorative details, you'll discover how to elevate your guest room to a whole new level of beauty and comfort, making it a destination that visitors long to return to. Let's embark on this journey to create a truly special space!
How to transform the guest room into a beautiful and cozy space according to experts:
Choose neutral and soothing colors
Color choice is crucial to create an inviting atmosphere. Experts recommend neutral and soothing shades, such as white, light gray, soft blue, or pastel tones. These colors provide a sense of calm and serenity, making the room cozier for guests.
Invest in high-quality bedding
Bedding plays a crucial role in creating an attractive room. Opt for high-quality sheets, soft duvets, and comfortable pillows. Colors that match the room's color palette can add an elegant touch.
Functional and comfortable furniture
Select furniture that is functional and comfortable. A comfortable bed is essential. If space allows, add a chair or armchair for a cozy corner where guests can relax and read. A desk and chair are also useful for those who need workspace.
Add a personal touch with decorative details
Personalize the room with decorative details that reflect your style and create an inviting atmosphere. Artwork, decorative pillows, and rugs can add warmth and personality to the space. Remember that less is often more – avoid overloading the room with too many decorations.
Pay attention to details and comfort
Small details make a difference. Ensure the room has curtains that can regulate natural light. Add a full-length mirror for the convenience of guests. Provide soft towels, high-quality toiletries, and a welcome tray with water and snacks to show care and attention to detail.
Remember that the key to a charming guest room goes beyond aesthetics; it also includes consideration for the comfort and well-being of your guests. Ensure the space is clean, tidy, and organized. A reading lamp and a small bookshelf can add a cozy finishing touch. With these tips, your guest room will transform into an elegant and inviting retreat that your visitors will love.
Stay updated on news through our Facebook page!