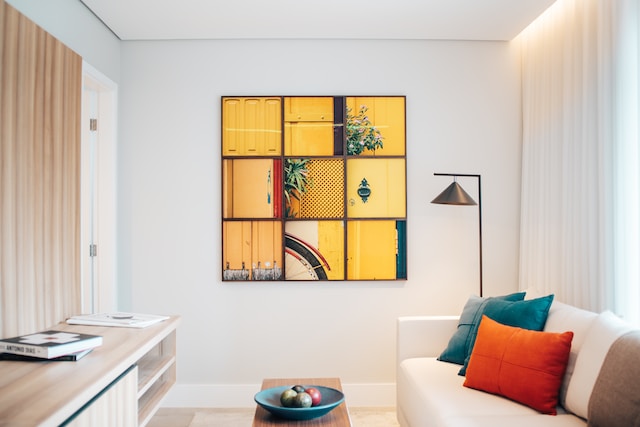 Photo: Unsplash
Interior decoration is a fascinating way to express the personality and taste of an individual or family. With a multitude of decoration styles available, navigating the world of aesthetics and interior design can be challenging.
However, understanding the top decoration styles can help you identify what appeals to you the most and create a space that is truly your own.
+ What is the most commonly used decoration style in Brazil? Find out!
Here's a quick guide to some of the top decoration styles:
Classic Style:
Features: Timeless elegance, refined furniture and accessories, neutral colors, symmetry.
Inspired by the classical architecture and design of ancient Greece and Rome, this style is about creating a sophisticated and balanced environment.
Modern Style:
Features: Clean lines, simplicity, minimalism, use of industrial materials.
Modern style values functionality and contemporary aesthetics, often with a palette of neutral colors and an emphasis on open spaces.
Rustic Style:
Features: Natural wood, elements from nature, rough textures, earthy tones.
Inspired by the countryside and rural life, rustic style creates a welcoming and cozy atmosphere at home.
Industrial Style:
Features: Metal, concrete, exposed pipes, pendant lighting.
This style originates from converted industrial spaces into lofts, with a raw and urban aesthetic.
Scandinavian Style:
Features: Simplicity, functionality, light colors, natural materials.
Inspired by the Nordic region, this style emphasizes minimalist design and comfort.
Boho Style:
Features: Vibrant colors, ethnic patterns, tapestries, handmade elements.
Boho style is eclectic and free, combining influences from around the world to create a unique and cozy environment.
Coastal Style:
Features: Shades of blue and white, nautical-themed decor, natural materials.
This style evokes the feeling of a seaside vacation, with a relaxing and airy atmosphere.
Art Deco Style:
Features: Bold geometry, luxurious patterns, opulent materials, bold colors.
Inspired by the 1920s, Art Deco style is glamorous and lavish, with a touch of extravagance.
Contemporary Style:
Features: Current design, blending elements from different styles, neutral colors.
Contemporary style is a fusion of modern and current influences, creating a versatile and updated space.
Vintage Style:
Features: Retro furniture and accessories, unique pieces and antiques.
Vintage style celebrates nostalgia and individuality, bringing elements from the past into the present.
Remember that interior decoration is personal, and there are no strict rules to follow. Often, the best spaces are those that reflect the personality and lifestyle of their inhabitants. So, feel free to mix and match elements from different styles to create a space that is truly yours. The key is to create an environment where you feel comfortable and inspired every day.
Stay updated on news through our Facebook page!